Search "manually" for followers
Instagram, as I told you a moment ago, doesn't send notifications to users when their followers stop following them. However, by taking advantage of the manual follower search included in the social network, you can check which users are following us and which have stopped doing so.
The function is available both on smartphones, through the Instagram app for Android and iOS, and on PC, thanks to the Instagram app for Windows 10. At the moment, however, it is not available in the Web version of the service (the one accessible from browser).
Smartphone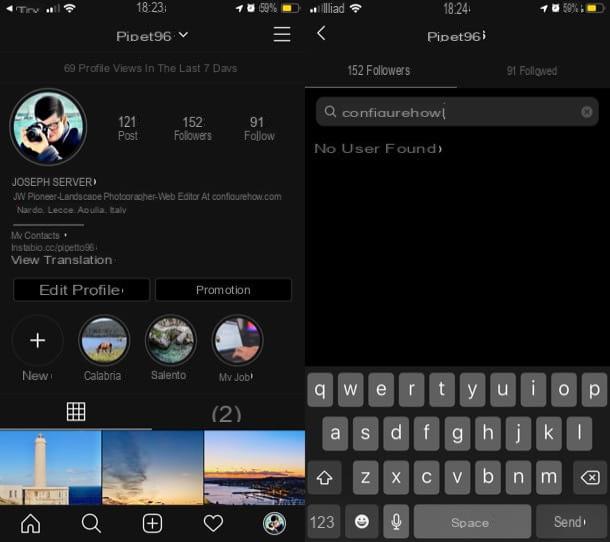 To check if a user has stopped following you on Instagram from your smartphone, start the official app of the photo social network on your Android device or iPhone and log in to your account (if necessary). Subsequently, presses on the symbol oflittle man located at the bottom right and, in the screen that opens, tap on number placed near the wording follower.
In the screen that is shown to you, tap on the text field Search for followers ... (your Android) or Search (on iOS) and type the user's name that you think has stopped following you. If his name is not on the list of your followers and the wording appears No users found, this has actually stopped following you. If not, your suspicions were unfounded.
PC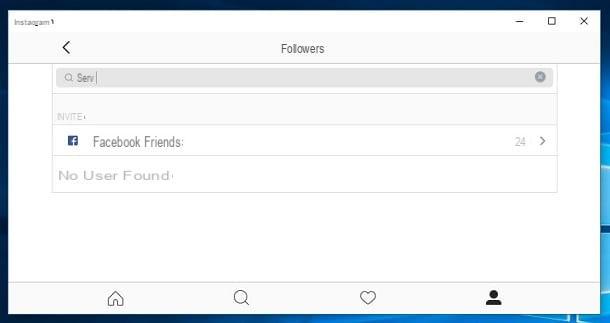 To check if a user has stopped following you on Instagram from yours PC Windows 10instead, start the Instagram application by calling it from the menu Home and log into your account (if required).
Then click on thelittle man which is located at the bottom of the window (on the right), click on the number placed near the wording follower and then type the user's name that you think has stopped following you in search bar located in the upper part of the window: if the wording appears instead of its name No users found, the user in question has actually stopped following you.

App to see who no longer follows you on Instagram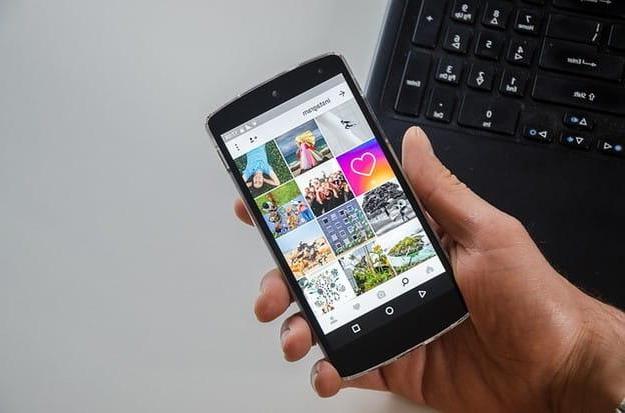 There are many in the Android and iOS stores applications that allow you to see who has stopped following us on Instagram: I have tried several and I have found some that seem to work well, in any case I remind you that, being unofficial solutions, they may not always work at 100%.
There are, then, two other very important things to know. First, the apps in question require access to some personal information contained in Instagram accounts, thus constituting one potential threat to your privacy.
Secondly, keep in mind that through this kind of solutions it is possible to know who has stopped following us only after installing the apps in question, which therefore they do not act retroactively. If everything is clear to you up to now, I would say not to waste any more time and see in detail how some of them work.
Reports + (Android / iOS)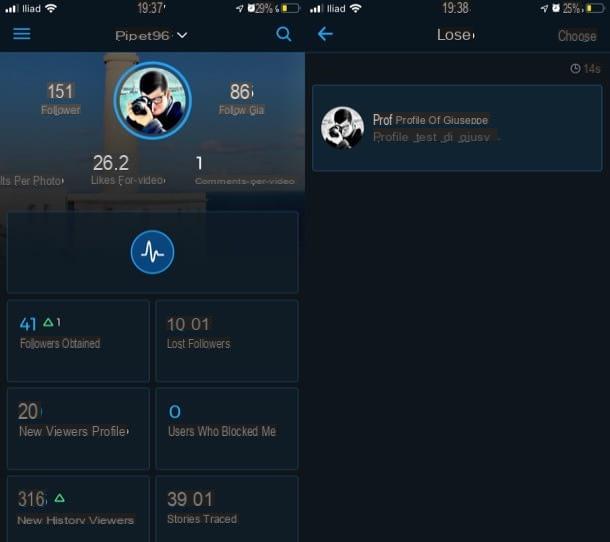 The first app I recommend you to try is Reports +, which is available for both Android and iOS and offers the opportunity to see who no longer follows us on Instragram. In addition to allowing you to keep track of your followers, Reports + also integrates some advanced analysis functions, which can be useful for managing your Instagram account (some allow for example to identify "ghost" followers, new users who watch their stories , etc.), some of which are available by subscribing to the Premium version of the app, which costs from € 5,49 per month.
After downloading Reports + on your device, start the app, press the button Log in with Instagram and log in by entering username e Password in the appropriate text fields and then pressing the button Log in. Next, you will be shown a summary regarding the status of your account: current followers, users you follow and other statistics (some of these, such as the one that allows you to watch profile viewers, are only available for Premium users).
To see who has possibly stopped following you on Instagram, just click on the box lost followers and, as if by "magic", you will be able to know with certainty the identity of your former followers. As I told you, the application will only show you the unfollows that occurred after its installation, not the ones that stopped following you before that.
FollowMeter (Android / iOS)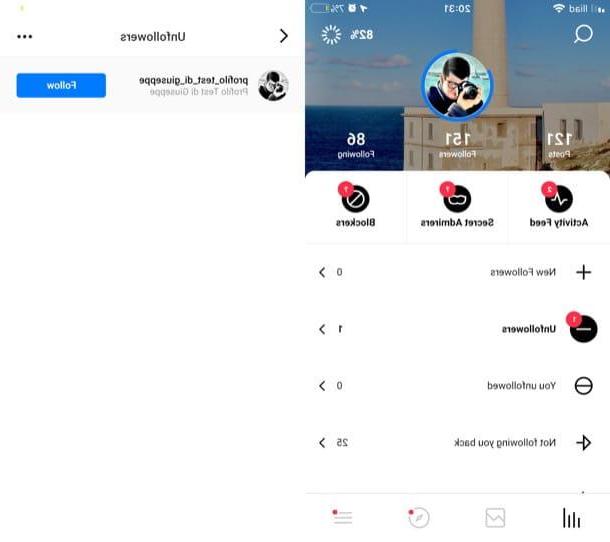 FollowMeter is another app that can come in handy for monitoring which users stop following you on Instagram. In addition to integrating a useful feature for the purpose, it allows you to identify the so-called "ghost" followers, find out which posts have found the most success, keep track of users who are not followed and much more. FollowMeter is available for free download on both Android and iOS.
After installing and starting the app on your device, tap the blue button LOGIN which appears to be connected to the center of the screen (at the bottom) and then log in to Instagram by entering, in the appropriate text fields, your username e Password and then tap the button Log in. Once logged in, wait for the app to analyze your Instagram profile.
After completing this preliminary operation, which should not last more than 1-2 minutes, go to the main FollowMeter screen by pressing the icon of thehistogram located in the lower left. As soon as a user stops following you, you should see a red dot next to the wording Unfollowers. Tap on the item in question, so as to access the screen that allows you to see the list of users who have stopped following you after the installation of FollowMeter.
How to see who no longer follows you on Instagram