Get unblocked on Instagram
Understanding who blocked your Instagram stories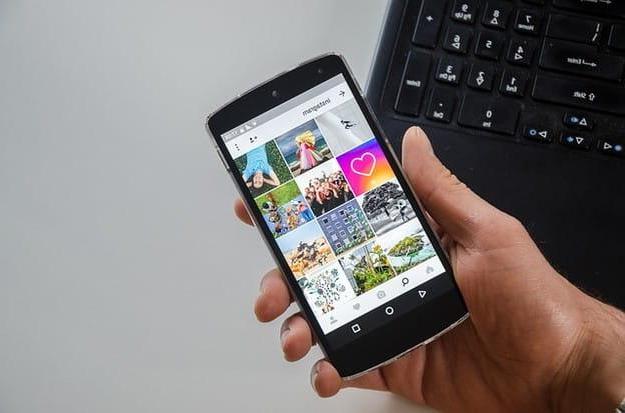 As I already told you, there is no official solution for see who blocked your Instagram stories, as this process takes place silently and therefore, in case, you will not be notified. Despite this, as I am about to explain to you, by taking a few simple steps, it is possible to understand it. Of course: since these are not official methods, the information obtained must be taken with due care, but trying not to harm.

Through the stories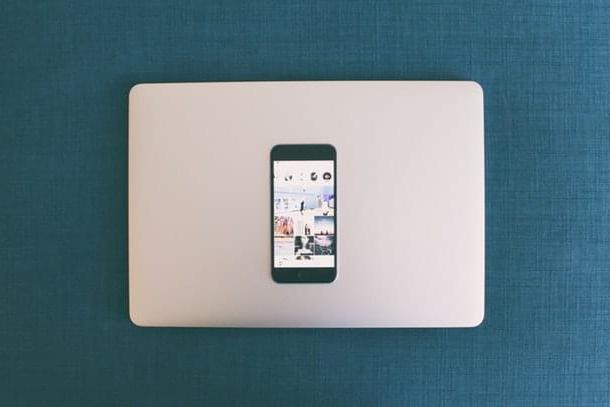 If a user of Instagram he decided to hide the stories he publishes from you, most likely he used the function Hide my story from [username]. This feature, as I explained to you in my tutorial dedicated to the topic, can be activated both after having published a story and by acting in a preliminary manner, through the Instagram settings.
In this case, if you want to find out who blocked your stories on Instagram, the first suggestion I would like to give you is the following: go to the main section of the social network (the symbol of a house) and notice the top of the screen showing the profile pictures of those who have posted a story in the past 24 hours. You can do this either through the Instagram for Android and iOS and from a computer, via the web version or the app for Windows 10.
Does the person you suspect hid stories from you usually post this type of content and are you absolutely certain that they have shared a story in the last 24 hours? In this case, if his name is not there, there are two hypotheses: either he hasn't really published any stories in the last few hours, or you have been blocked.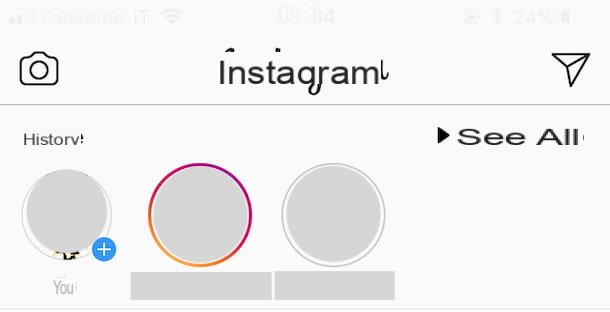 In any case, you can try to dispel your doubts: log in to Instagram with another account, first pressing on you don't know in the top menu and then on the item Log in or Create a new account.
Now, log in with your second account, or if you don't have one, register again on Instagram, in order to access it. If you do not want to carry out these operations it is not a problem: ask a friend, a family member or a person you trust, to search for the name of the user in question in the search engine of Instagram.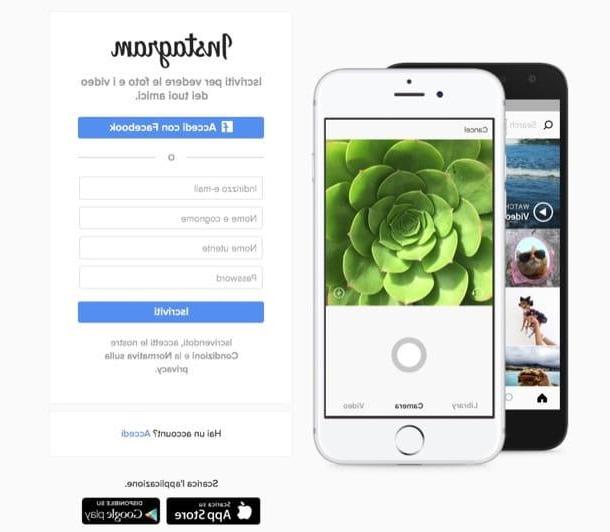 Is the latter able to see the Instagram Stories posted by the user that you suspect blocked you? if so, it could mean that Instagram Stories have been hidden from you. But be careful, maybe this person has not blocked you but, simply, has chosen to share his stories in the list of Closer friends, not adding yourself into it.
Furthermore, I remind you that, if the profile of the user that you think has blocked you is private, the stories of Instagram will not be visible with another account if the latter is not among his followers. In this case, therefore, you must forward the request to follow him.

Through the profile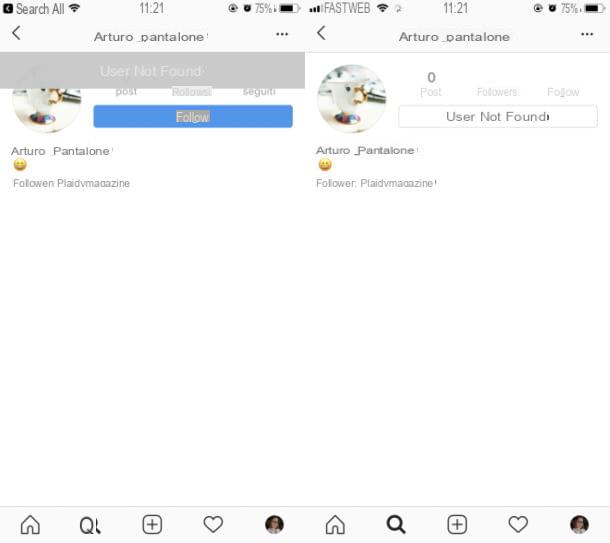 Another method that could help you find out if a person is blocking you from seeing their stories on Instagram is to go to the section of his profile, in order to understand if only the stories have been hidden from you or if you have been completely blocked. In the second case, in fact, you should not be able to see even the contents published as post.
That said, type the username of the person in question in the search engine of the social network, through the app Instagram for Android and iOS. By accessing the web version of Instagram, or using the app for Windows 10, you shouldn't even be able to find his profile by typing his name, if this has completely blocked you, even if the account is public.
Assuming that he has blocked you, through the Instagram app you may be able to find his profile, but you will be shown the wording User not found, as well as the voice No posts yet, as if that person had never posted anything on the social network.
In case, instead of the wording User not found, you should see the button for a few seconds Follow, try pressing on it: if nothing happens and if, after pressing it, the voice is not shown Follow already, it is possible that you have been blocked. In addition, further confirmation is given by the fact that you are not even shown the number of followers and people followed by the user in question.
Do you want to remove any doubts? Try to search for the user's profile, after logging in with a second Instagram account (it can be yours or that of a friend of yours) or, after logging out of Instagram and looking for his profile on Google. Obviously this procedure does not work if the user's account in question is set as private.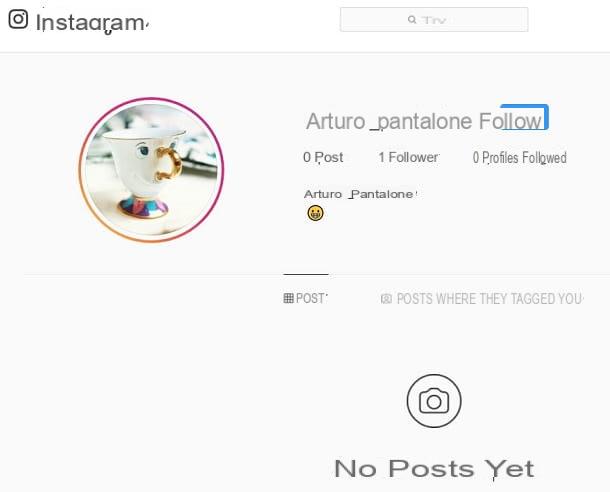 Can you see the content that the selected user has published as a post on Instagram? If not, you have probably been blocked. You see his posts and the red circle in correspondence with his profile picture? It means that probably only the stories were hidden from you.
In this case, since Instagram does not allow you to see the stories without being logged in, log in to your account: at this point, if the stories have been hidden from you, you should not be able to see them and, in correspondence with the profile of that person, the red circle.
As I told you, however, you cannot take this for certain: it may be that you are no longer able to see the stories of a person because the latter has chosen to publish them in the list of closest friends, to which he decided not to add you.

Get unblocked on Instagram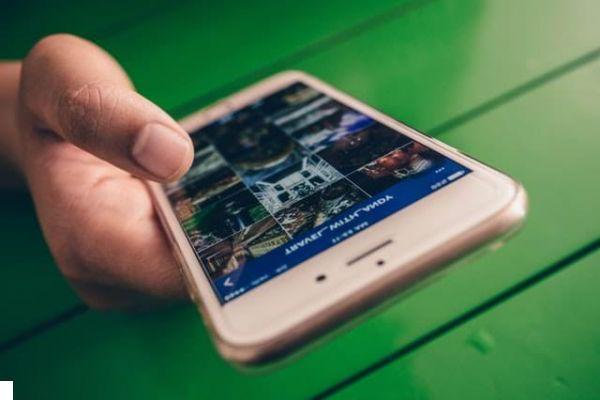 If, reading the advice I gave you in the previous chapters, you have come to the conclusion that you have been blocked, or you believe that the stories are hidden from you, you may wonder how to get unblocked on instagram.
If this is indeed the case, I must inform you that, for obvious reasons, Instagram it does not have a feature that allows a user to request unblocking (also because, as already explained, it is not even possible to know with absolute certainty if you have been blocked).
So, what I advise you to do is first reflect on the possible reasons that could have prompted a person to block you or hide the stories of Instagram. Did you have a fight or argument, or did you say or do something that might have bothered him? Try to think about it.
If you consider yourself "innocent", try to contact the person in question via another social network or another instant messaging service (for example WhatsApp or Facebook Messenger), to discuss the reasons for the block with them. Try, therefore, to clarify yourself, perhaps even through a phone call or by meeting in person, in order to be able to resolve the issue amicably and revoke the block on Instagram.
If, on the other hand, you are aware of the reasons that led that person to lock you up Instagram or to hide the stories from you (and therefore if you have no way to make peace), I'm sorry, you can't do anything about it. Everyone is free to use their own account Instagram as he deems appropriate and, in the event that he has been abused, he can prevent other people from seeing what he publishes on his profile.
How to see who blocked your Instagram stories