Interact with the community
Create your own style
Regularly post quality content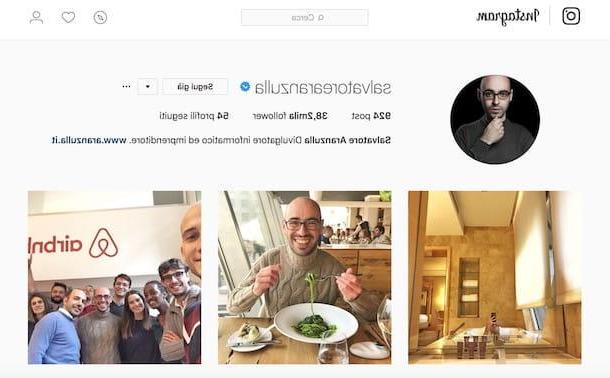 If you want to make yourself known on Instagram you must first of all regularly post quality content. Others will hardly notice your profile if you post aesthetically ugly content (in this case they may also notice you, but not in a positive tone) or if you post infrequently. So keep these two concepts in mind: regularity e quality.
As for regularity, make it a goal to post at least one piece of content a day for 5-6 days a week. In one year, you will have published 250-300 photos at a guess! Surprising, right? But be careful, do not get caught up in the urge to post everything: try to understand if a content is actually "worthy" to be published on your Instagram profile or not. For example, if a photo has serious flaws, don't post it. This would ruin the "reputation" you have towards the community.
If you really want to try to "save" an image, retouch it with Photoshop (or another photo editing program) or, alternatively, use some photo editing app. If you can correct the defects that made your photo ugly, please publish it without problems; if not, post another content.

Using Instagram features in the right way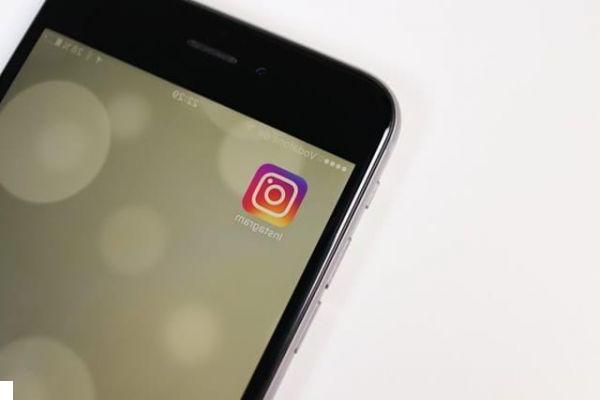 Instagram integrates numerous within it functionality which, if used correctly, can be very useful for making yourself known and acquiring new followers. Among the tools most used by users are the filters, the hashtag, live video and stories. Let's analyze all these tools to try to understand how to best use them.

filters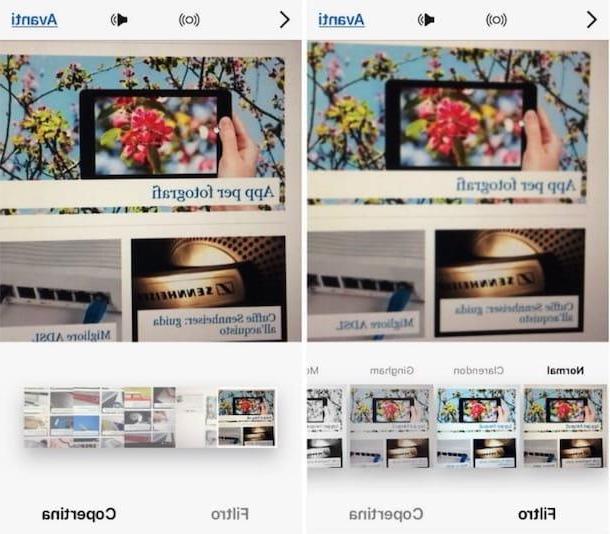 I filters, which have made Instagram so famous, are a very useful tool to make yourself known on the photographic social network: thanks to them, you can modify the contents "on the fly" before posting them, in order to make them more beautiful and captivating. Since there are so many - Clarendon, Gingham, Moon, lark, Reyes, Juno, Perpetua, Bitter, Lo-Fi, etc. - find the time to try them all and use the ones that, in your opinion, "fit" best on your shots.
However, be balanced and don't overuse the filters or you risk making your content look "fake". Also, if a photo is beautiful as it is, post it without adding any filters and use the hashtag #nofilter: Users really appreciate "nature" shots. For more details on how filters work, please read the guide in which I explain in depth how Instagram works.

Hashtag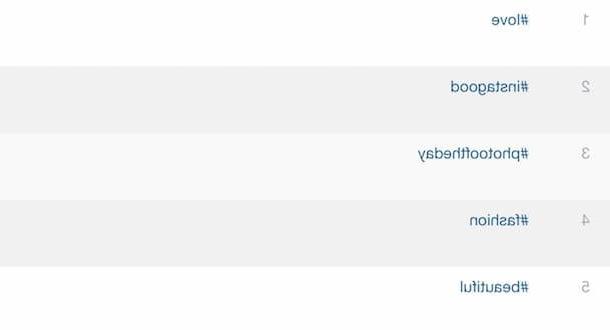 - hashtag, or those words or phrases (often written in English) preceded by the hash symbol (#), they can be an exceptional tool to make your Instagram profile gain greater visibility, but you need to know how to use them correctly.
On Instagram, in fact, users search for content using hashtags (for some time now it has even been possible to follow their favorite hashtags) and, for this reason, if you use the most popular ones you will be more likely to reach a more large number of users.
To find out in real time which are the most popular hashtags, use some online services, such as Websta o Top Hashtag: both can be used free of charge and without any registration. Alternatively, you can also use some ad hoc applications, such as HashTags for Instagram o Likes for Instagram (which I told you about in depth in a previous turorial)
However, please do not "spam" your content using hashtags that are not relevant to the general topic covered in the photo or video posted: in addition to being counterproductive, such an approach would not be correct towards your current followers and the community of Instagram in general. Understood?

Live videos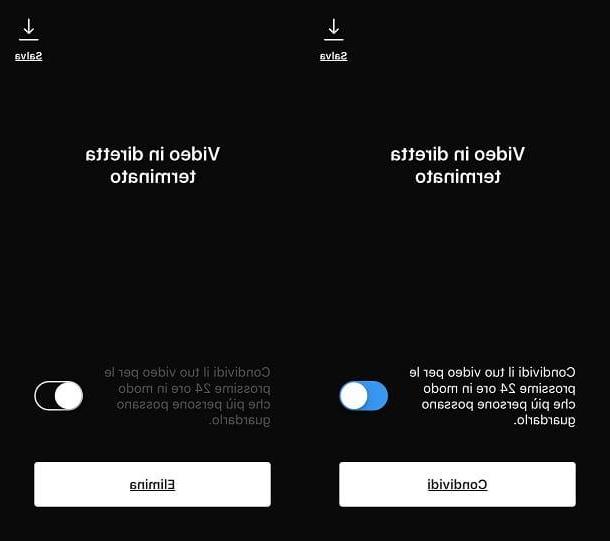 Le live video they are a very useful tool to make yourself known by the Instagram community. Thanks to Live, in fact, you can talk "face to face" with the users of the photographic social network and you can show some glimpses of your private life (being careful not to reveal too personal information) to "retain" your followers or ask them what topics they would like to see covered in the next posts. When making your streams, pay attention to the following aspects.
Choose a place that is not too loud and well-lit - by doing so, whoever is on the other side of the display will be able to understand what you are saying and, above all, will be able to look you in the face.
Ask live viewers to ask you questions - the "ask-me" format is very popular on Instagram (and on social networks in general) because it allows users to have a complete interaction with the people they follow.
Share the live stream as soon as it's done - in this way, users who have not been able to watch the broadcast will still be able to view it in the next 24 hours.
If you do not have clear ideas on how to do Live on Instagram, do not hesitate to read the tutorial in which I practically show you how to make a live broadcast.

Stories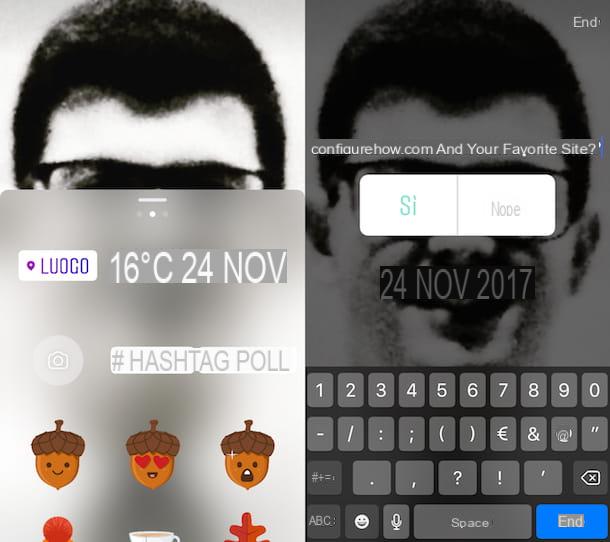 Le stories are another tool that I suggest you use if you want to make yourself known on Instagram: thanks to them, you can share photos and videos and embellish them with the use of multiple stickers. Speaking of stickers, for some time now Instagram has made available some interactive stickers that allow you to add a place, a hashtag, local time, weather and more to your stories.
Among the interactive stickers there is also the one that allows you to create polls on Instagram: you can use this feature to ask questions to the community, ask for the opinion of followers on a specific topic etc. If you have no idea how to do polls on Instagram, feel free to read the guide I published on the subject: I'm sure this reading will also be of great help.

Interact with the community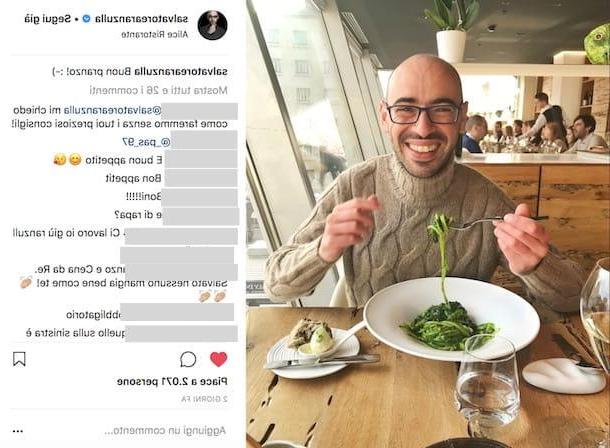 To make the most of Instagram, and any other social network in general, you have to interact with the community in order to express their point of view on a certain topic and create a link with other users.
If you limit yourself to simply liking left and right but don't actually build a dialogue with other users, you will hardly be noticed on Instagram. Therefore, comment on all the posts where you think you can make a significant contribution with your opinion or, why not, even with constructive criticism. However, in doing so, always respect the ideas and opinions of others, never be argumentative and, above all, do not use terms that could offend those on the other side of the screen. Remember: respect always comes first.
If you try hard to put the tips I just gave you into practice, not only will others notice your good manners (on social networks it is becoming an increasingly rare quality, unfortunately!), But you will avoid being labeled a "hater" and to be eventually banned from Instagram due to a violation of the conditions of use of the service.

Create your own style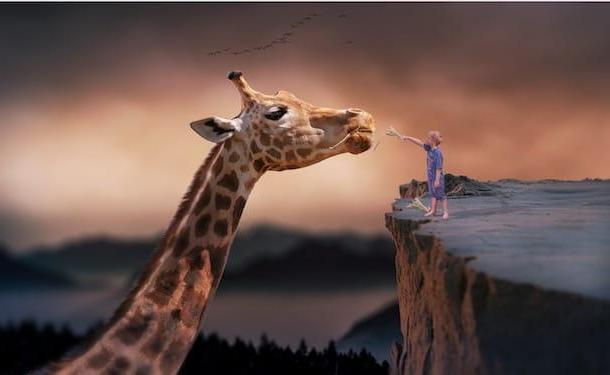 At the time of writing, Instagram has nearly a billion users! Making yourself known on this social network, therefore, could be a difficult undertaking to complete, even following to the letter all the "tips" that I have indicated in the previous paragraphs.
However, you are create your own style you may be able to stand out from the crowd, and as the months and years go by, you may actually be able to make yourself known on Instagram. Are you wondering how you can create your own style? An idea could be to insert an element in all your photos that can allow users to immediately recognize who posted them, that is you!
You could, for example, use the same filter in all your photos, publish images that relate exclusively to a single topic or insert a real signature in the images (as I already told you in a previous article, some apps allow you to do this in a few taps). By doing so, someone will surely notice your efforts and who knows if this is not the beginning of a promising career as a "Web Star".
How to make yourself known on Instagram