Expand your "social" audience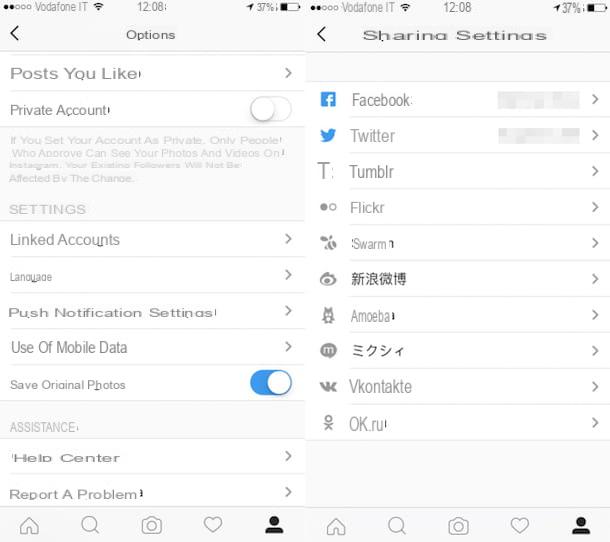 If you post your Instagram photos to others as well social networks, primarily Facebook, your content will reach a larger audience and therefore you will be more likely to win new followers.
To connect your Instagram account with Facebook, press the icon oflittle man located at the bottom right of the main menu of the app. Then select the icon of the gear located at the top right, locate the Settings section and then tap on the item Linked accounts then select Facebook from the list of social services available.
After you have given permission to post photos on Facebook, Instagram will automatically post your content on the social network founded by Mark Zuckerberg. All you have to do is take your photos normally and select the Facebook button during publication: the app will take care of the rest.
By following the same procedure, you can link your Instagram account to Twitter and other social networks. However, there are limitations that need to be taken into account.
On Twitter, for example, Instagram photos are posted in the form of links and not in the form of images. To bypass this limit you can use the service IFTTT (If This Than That) which allows you to connect various social networks and online applications to each other so that operations are carried out automatically. One of these operations (called "recipes" in technical jargon) is the one that allows you to post Instagram photos on Twitter in the form of images instead of links.
To use IFTTT you must first subscribe to the service by clicking on the button Sign Up that you find located in the upper right part of the Web page that will open after clicking on the link I provided you. Then, you have to select the "recipe" in question or others of your interest, connect the service to your Instagram and Twitter accounts using the button Connect and run the script by pressing the button Add. The rest will happen completely automatically, you don't even have to use the Twitter button in the Instagram app!
Use the right hashtags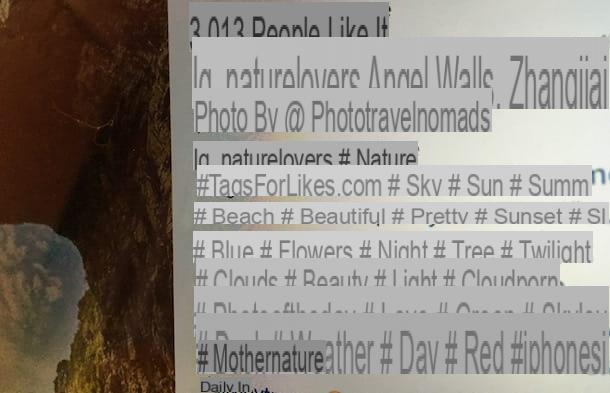 One of the most effective techniques to give more visibility to your photos and increase Instagram followers is to use hashtag popular. Popular but, beware, related to the actual content of the photo. If you use hashtags at random just because they are popular, you risk annoying the public (which now easily notices these "tricks") and moreover you could end up being penalized by the same Instagram algorithms.
To find out which are the most popular hashtags of the moment you can turn to All-hashtag which, totally free and without requiring registration, allows you to generate the best hashtags related to a main keyword. It is not the only service of this kind. In fact, you can also contact Top Hashtag, which offers an updated ranking of the most popular hashtags of the moment. Furthermore, by doing a Google search you can also find others but, again, use them with caution and do not "fill" your photos with tags that have nothing to do with the content of the image.
It goes without saying that most of the hashtags are in English. But I'll tell you more: if you want to "depopulate" on Instagram you have to look to an international audience and strive to also include the descriptions of the images in this language (which is the most widespread on the Web).
Create your own style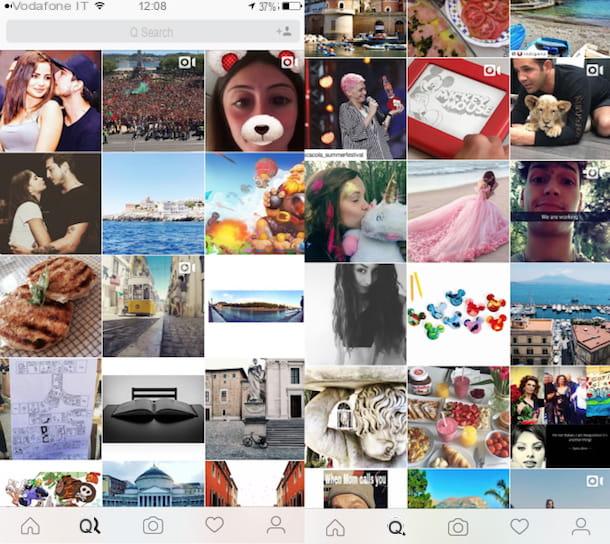 Another great way to try to increase Instagram followers is without a doubt to create your own style of well-defined photography. In a nutshell, do not always use the same effects but try to put your own particular "signature" on the images, so that other users can become attached to your way of taking pictures and immediately recognize your shots among all the others.
If you want some examples of "effect" photographs able to attract the attention of the public, start the Instagram app, press the button with the magnifying glass at the bottom and take a look at the most visited images of the moment. You will notice that many have elements in common: try to "capture" them and make them yours to transfer them into your images.
Another thing: better to post one photo, beautiful, every week than two or more, ugly, every day. So try not to have the urge to appear but put on Instagram only those shots that really deserve to be seen and, in your humble opinion, to receive likes from others.
If you find it more convenient, you can also view the list of the most popular contents on the famous app via the website Iconsquare which allows you to access Instagram from a computer (if you remember well I talked about it in detail in my guide on how to use Instagram on a PC).
Become part of the community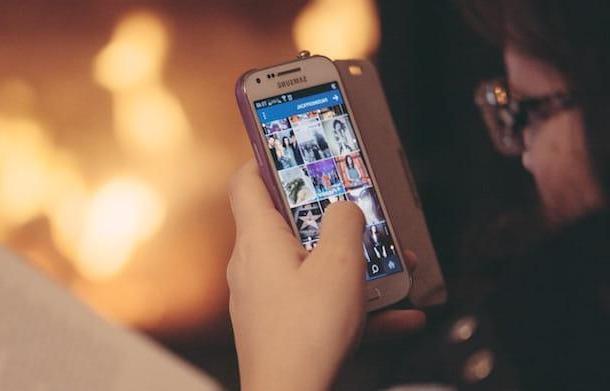 Instagram is basically a social network. This means that if you want to get noticed you have to interact with other people. With whom? Let's try to find out together.
The commentators - people who show interest in your photos should always be thanked and "rewarded". How? Maybe involving them in your "iger" activities, asking them for advice or ideas on the next shots to take, and so on. Some people, those who seem better to use the smartphone camera, you could also invite them to do "guest posts", that is to post exclusive photos on your account (of course returning the favor if necessary).
Followers of Instagram stars - you will hardly be able to seriously interact with the stars of Instagram, who are often also stars in the "real world". However, you can get noticed by their followers and interact with them, through the comments, trying to promote your account. Without spamming, please!
Igers with interests similar to yours - search for Instagram users who seem to have the same interests as you (e.g. the same favorite subjects, love for a certain country, passion for technology, etc.) and interact with them. Over time, a real friendship could build up that could lead to spontaneous mutual advertising (perhaps with the guest posts I was talking about before) and you could find new interesting ideas for your instagramer activity.
Take advantage of contests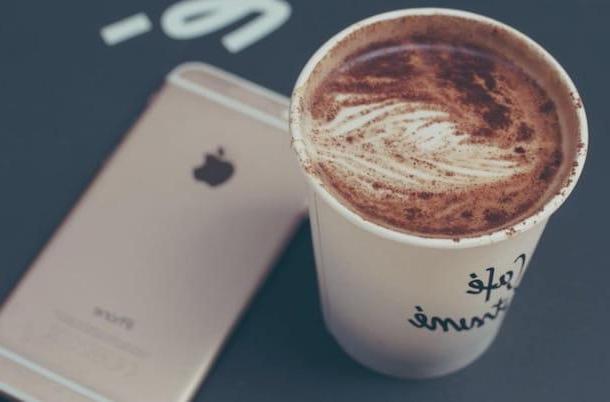 There are more and more companies that use Instagram to call gods contest, that is, competitions in which users of the social network can participate in order to win prizes of various kinds.
If you manage the account of a small business and want to quickly increase its popularity on Instagram, try running a contest and invite users to participate. The best contests are those that actively engage the audience, so don't just ask for a like or a share of your post. Instead, ask your followers to take pictures related to a common theme, post them on Instagram and use a hashtag of your choice. Doing so will promote your content and allow your followers to express themselves creatively.
If you are a simple user, you could participate in the contests that you find most interesting and someone will surely notice your shots. If you are good, the followers will come by themselves, I can assure you.
(Don't) buy followers and likes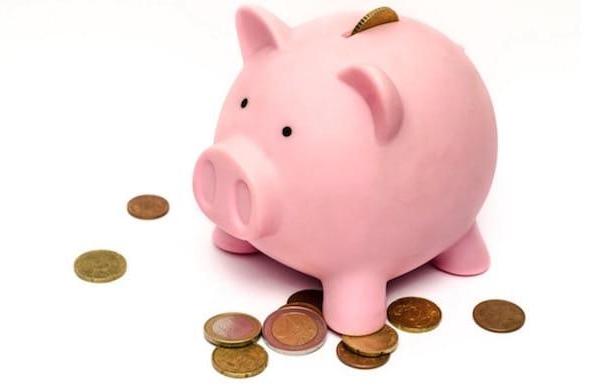 It is no longer a secret. Many brands, but also many common users, so to speak, they buy followers on Instagram using the many services that now offer this type of service.
As tempting as it may seem, it is actually an incorrect practice to increase Instagram followers, of course, and I personally advise against it. But in the workplace - for example to make a recently born project look more confidently - it can be taken into consideration (more than anything else to compete on an equal footing with the competition). The important thing, even in this case, is to turn to reliable services (just do a Google search to find comments and opinions on the matter) and keep a certain caution.
On the other hand, to end up in the section of Instagram dedicated to the most popular shots and videos, you need to have a good number of followers and post photos capable of reaching a number equal to or greater than that of your followers. And if the math is not an opinion, buying too many followers means not being able to end up in the aforementioned section of the social network (unless you buy mountains of likes, even those strictly fake).
For more information on how to increase your visibility on Instagram, see the post I just linked to you.
How to increase Instagram followers