Regularly post original and quality content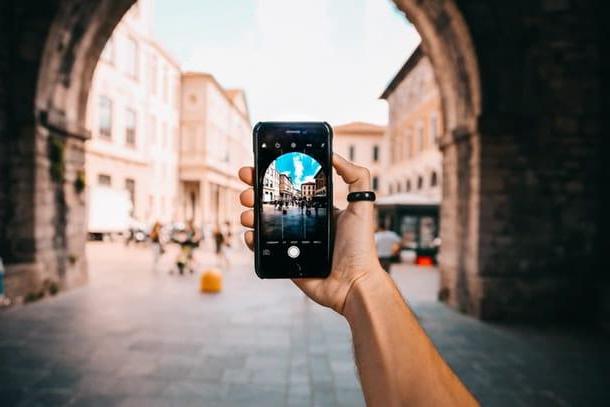 If you want to quickly cross the milestone of one thousand followers on Instagram, the first piece of advice I would like to give you is to regularly post original and quality content. Not following this fundamental advice, it would be practically useless to try to follow the rest of the "tips" that I intend to give you.
Obviously, to be able to get quality photos and videos, you need to have the right equipment and ideas. In this case, you need a camera phone and / or a good camera: products that you can also find at relatively affordable prices and that will certainly help you create quality content, able to stand out from the crowd. If you want advice on which camera phones and / or cameras to buy, consult the relevant buying guides that I linked to you just now.
Once you have found the necessary equipment to create quality content, you will have to "take the field" and start taking pictures and making videos to publish on your account. Maybe, to take original shots, you could play a little with some shooting parameters, setting the camera in manual mode or using some smartphone apps that allow you to access settings not available in the classic Camera app, such as Camera FV-5 per Android (free) e Halide per iOS (6,99 euro).
Do you think you don't have the necessary skills to succeed in a similar venture? Well, then I suggest you consult the guides in which I explain how to look good in photos, how to take professional photos, how to take perfect selfies and how to shoot videos to fill your gaps.
Take into account, however, that you will surely happen to take some shots or some not-so-perfect shots. For this reason, the use of apps to retouch photos (eg. Snapseed, for Android and iOS) and photo editing programs (such as Photoshop e GIMP) is essential. As for the correction of videos, instead, turn to the apps to edit videos and programs to edit videos that you find listed in the tutorials that I have just linked to you because they will certainly be useful to you.
Since Stories are the type of content that is the most popular on Instagram, I recommend that you create new ones regularly, if possible every day, trying to be original and involve the public: also in this case, the use of dedicated apps, such as Insta Story per Android e Made per iOS (both free), it could come in handy to stand out from the crowd. Obviously, you will have to do this by developing your own personal style, to be refined over time.
Get inspiration from the most popular profiles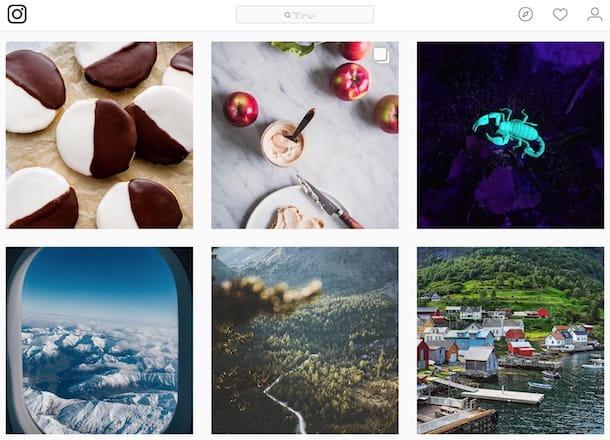 Get inspiration from the most followed profiles on Instagram it is certainly a great way to understand which strategies to adopt to attract the attention of new followers. By "getting inspiration", of course, I don't mean to copy the style or even the content posted by another user (which you should never do, for any reason!), But to try to steal some techniques and tricks that could help you become more popular on Instagram.
How can you identify the content posted by the most popular profiles on Instagram? In addition to taking a look at the official accounts of celebrities with the most followers, I recommend that you search for the most popular content made by other users: to do this, just tap on the icon of the magnifying glass located at the bottom (if you use the Instagram app for Android or iPhone), or by clicking on the icon of compass (if you use the web version of the social network).
want more detailed information on the most followed accounts and the most popular Instagram posts? So I suggest you think about using some ad hoc service, like the famous one Iconosquare, thanks to which you can find the most popular accounts and trending content. The service can be tested for free for 14 days, after which it costs 29 euros / month. .
Fare buon use degli hashtag

Also fare buon use degli hashtag it is important to increase your number of followers. Hashtags are those words or phrases, preceded by the symbol #, which work like labels and describe the contents of posts on Instagram.
Their function, in fact, is to make the contents present on the social network identifiable, since they are used by users to perform searches on the platform (as I have already explained to you in this other guide).
Using the right hashtags will therefore increase the chances that your posts will be seen by more people and, consequently, increase the chances of attracting new followers.
How can you find the best hashtags for your posts? Using services such as Top Hashtag e All-hashtag and free apps like HashTags for Instagram per Android e Top Tags per iOS. In using these solutions, however, be very careful to choose "labels" that are actually suitable for your post and that describe its content, otherwise you risk "confusing" users and violating the rules of good use of Instagram. Understood?
Connect other social profiles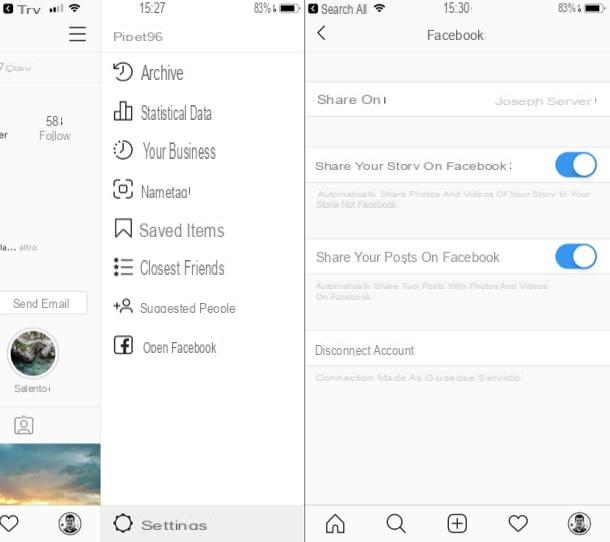 To increase the visibility of the content you post on Instagram and, therefore, the chances of attracting new followers, I recommend you connect other social profiles (eg Facebook) to your account: with this simple move, you could get a good number of new followers, especially if you already have a good following on other platforms.
How can you do it? First, start the Instagram app on your Android device or iPhone, log into your account (if necessary), press thelittle man or thumbnail of your profile photo (bottom right) and tap the button (≡), located at the top right.
At this point, select the voice Settings from the menu that opens, tap on the items Accounts> Linked Accounts, select the service you want to associate with your account (eg. Facebook), tap on the item Continue / Sign in and follow the instructions that appear on the screen to complete the procedure.
Once you have connected your Instagram account to other social profiles, you will be able to automatically share the content you publish, both in terms of posts and Stories (if the target platforms allow it): in this way, you will save yourself a a lot of effort and you may be able to grab new followers. Not bad, right?
Interact with other users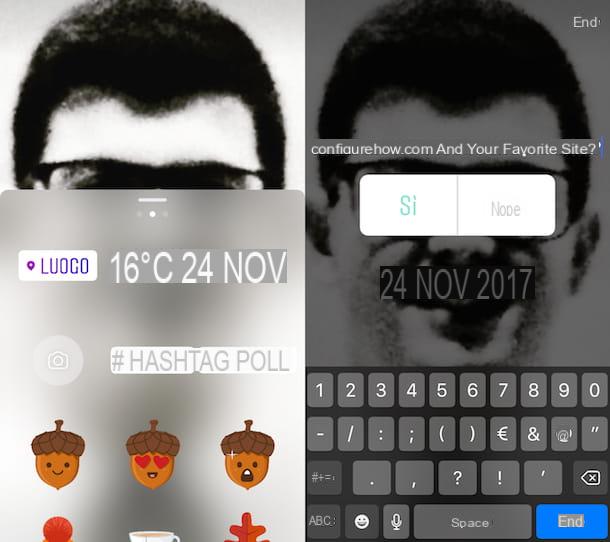 Interact with other users can significantly increase the visibility of your account and, consequently, also increase the chances of attracting new followers. What do I mean by interacting with other users? Well, first of all put "Like" the posts that you think are the most beautiful and interesting and, above all, comment on them.
Another form of interaction that you can adopt is to create live broadcasts: Instagram users really appreciate this kind of content, because it allows them to participate in real time with those who started the broadcast, perhaps by asking questions. When making the live broadcasts, remember to share them on your profile once they are finished, so as to make them viewable in the next 24 hours.
Creating surveys, using the special interactive sticker that can be used in Stories, is also a great way to increase interactions with other users. Maybe you can use it to get the Instagram community "help" on a choice to make (eg where to spend the next weekend or which item of clothing to wear) or to have their opinion on the content to be created in the coming weeks.
If you can, then, carry out some collaborations with users more popular than you on Instagram (with a possible exchange of mentions) could represent a great vehicle for acquiring new followers.
Don't buy followers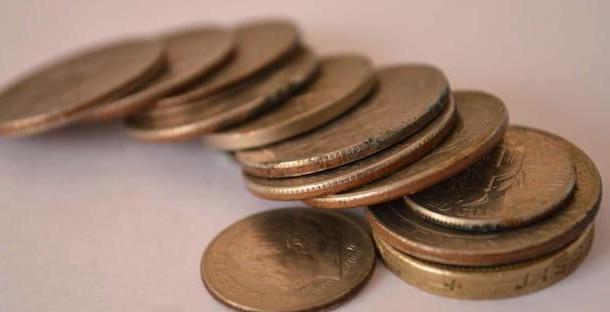 As you probably already know, there are apps and services that promise to artificially gain thousands of followers. How do they work? They usually allow you to buy follower packages using virtual credits (obtainable by "Like" other people's posts or following their account) or even through direct payments.
Do you want some advice from a friend? Avoid them and don't buy followers through the latter, since it would be useless: the services and apps in question, in fact, are not as reliable as they would like to believe and you could risk spending money without having a return. Furthermore, by purchasing followers, you risk "dirtying" your account with fake profiles, easily identifiable by other users who may be reluctant to follow you. Not to mention the fact that Instagram does not look favorably on this practice and could penalize the accounts that use it.
I also invite you not to rely on the increasingly popular muzzle, that is, those systems that allow you to use your account to like and automatically comment on other people's posts. In fact, doing so would not only compromise the security of your account (since you would give the latter's access keys to complete strangers), but you would also risk negatively attracting the attention of Instagram, which could become suspicious of the anomalous activity recorded. on your profile and close it. Better not to take similar risks, don't you think?
More tips for reaching 1000 Instagram followers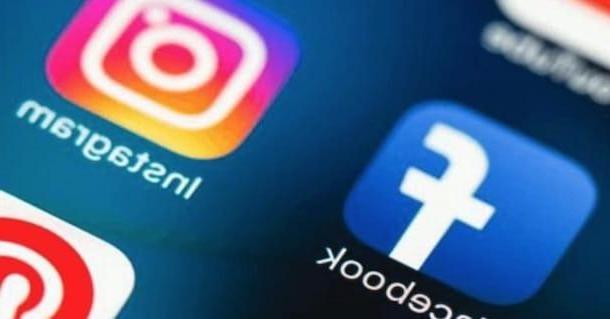 I conclude this guide with other useful tips for reach 1000 followers on Instagram: I advise you to follow them, the positive feedback will not be long in coming.
Take care of the appearance of your profile - some users are particularly attracted to Instagram profiles that have a well-groomed appearance. For this reason, use a profile name that is beautiful and easy to remember, carefully choose the words to use in your bio, set a nice profile picture and make puzzles in the feed that can make it more attractive and engaging.
Informati - since Instagram is constantly churning out new functions, I recommend that you inform yourself about the latter, so you know how to use them best. In this regard, it might be useful for you to regularly visit the Instagram section of my site, which I constantly update with new content useful for the purpose.
Be consistent - while practicing all the advice I gave you in this tutorial, you may not immediately see significant results. In this case, do not throw in the towel and be consistent in following the "tips" I just gave you. Sooner or later, you too will be able to reach and exceed the milestone of 1000 followers on Instagram!
If you are interested in further exploring the topic just discussed, perhaps to understand specifically how to increase your visibility on Instagram, take a look at the article I linked to you.
How to get 1000 followers on Instagram